BienVEnu Project wins the Grid Intelligence Award delivered on November 15th at the European Utility Week
We are honoured to share this news, as a partner and responsible for
the functional architecture and
interoperability tests of the BienVEnu Project,
At the heart of the ongoing Energy Transition, BienVEnu is a simple solution of electric charging stations in collective housing that also offers a car-sharing service (self-serving vehicles).
The project aims at promoting electric mobility and facilitating access to charging stations.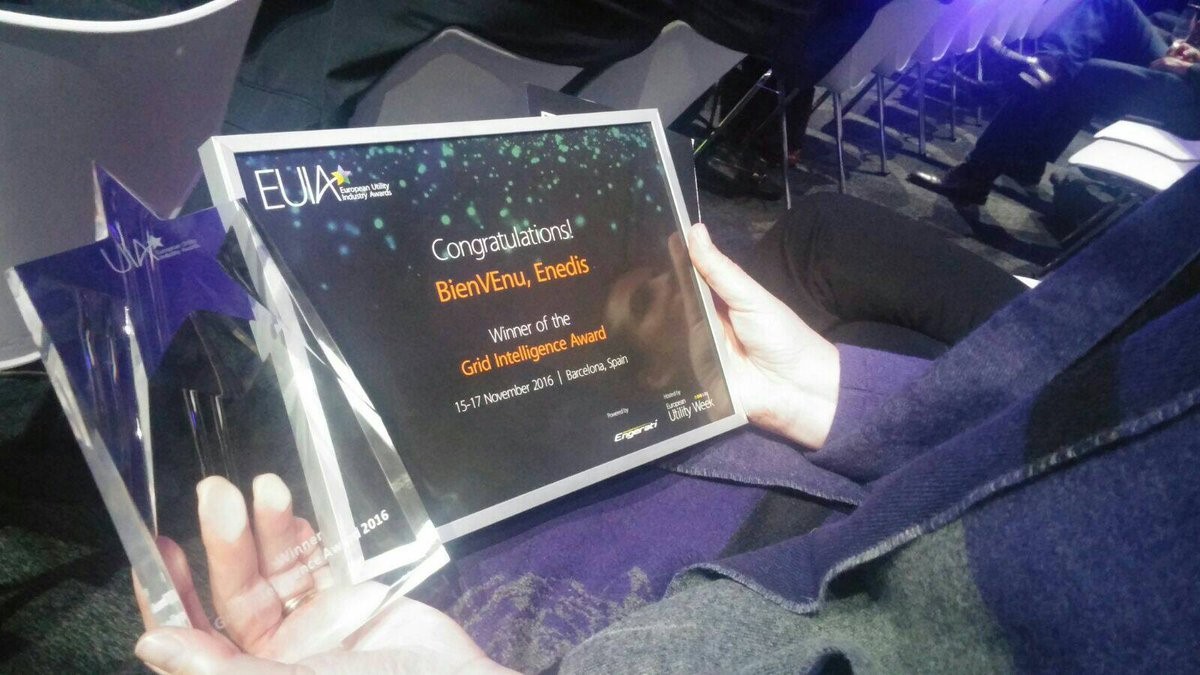 The project is supported by ADEME (French Agency for Environment and Energy Control) under the "Investments for the Future" program and by the Ile-de-France Region.