Launched in 2017, the SCA project  (Secure Cooperative Autonomous) has just been completed. It brought together 8 industrial partners (Atos-IDnomic, Oppida, Groupe PSA, Groupe Renault, Transdev, Trialog, Valeo and YoGoKo) and two academic partners (Institut Mines-Télécom – TélécomParis and IRT SystemX) around the issue of the security of localised communications between connected and autonomous vehicles and with the roadside infrastructure (V2X). This work has enabled a better consideration of the cybersecurity aspects of the communications of cooperative ITS services (C-ITS-Cooperative Intelligent Transport Systems) for connected and cooperative mobility.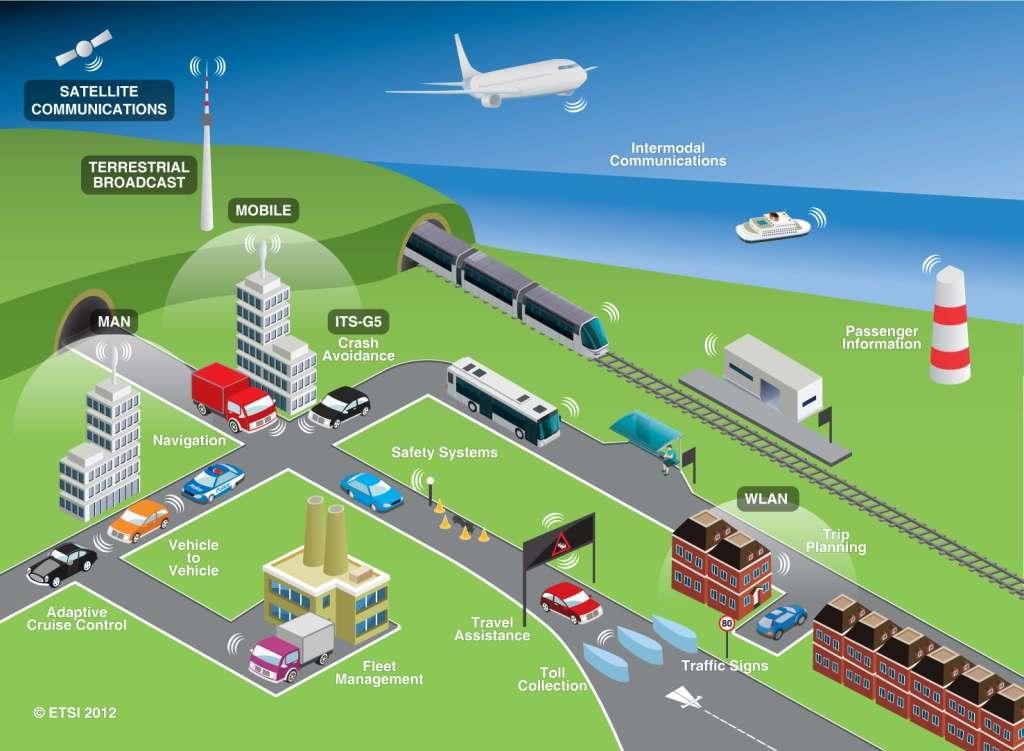 C-ITS System overview
C-ITS aims to enable vehicles and Road Side Units (RSUs) to exchange information in real time and automatically about traffic, possible hazards or accidents. This information is provided by various sensors and allows vehicles to provide relevant information to drivers and even to perform automatic or semi-automatic operations (such as emergency braking). C-ITS should greatly improve road safety, traffic fluidity, reduce greenhouse gas emissions and allow faster, safer and less polluting travel.
Within the SCA project, Trialog has been working on the interoperability of communication systems. All vehicles must be able to communicate with each other regardless of the communication channel and provider they use. The interoperability of the communication/security stack of the YoGoKo/Trialog tandem and Atos-IDnomic's C-ITS PKI, as well as their ability to support the load in real-life conditions, were validated during 2 ETSI Plugtests sessions in Sophia-Antipolis in February and November 2019. This work contributed to update the PKI and embedded security according to the new European standards defined in 2018 aiming to make the American and European standards compatible.
Test session of the vehicles in real conditions
The TAM (Trusted Autonomous Mobility) project, which started in January 2021, follows on from the SCA project and will focus on improving the Misbehaviour Detection solution (already present in the SCA project) and on new use cases such as the cybersecurity of the autonomous and connected shuttle or collective perception.
In the framework of this project, Trialog provides the following software modules:
Security stack that checks the messages exchanged
ITS-G5 communication stack
Cooperative Awareness Message (CAM) application
Decentralised Environmental Notification Message (DENM) application
Internal PKI for validation (Enrolment Authorities, Authorization Authorities)
These products implement the following standards:
Do not hesitate to contact us to know more: we would be glad to bring these modules and our expertise to your projects and demonstrators.