Trilab, a space dedicated to innovation
Trialog is proud to announce the opening of its innovation laboratory, the TriLab.
The TriLab was born from a group of Trialog's consultants who wanted to have a space dedicated to innovation and experimentation, a place allowing us to carry out various projects within the company, which is beneficial for both consultants and for Trialog.
The initiative, first introduced in October 2018, was received with great interest by the management and by all the consultants. The management therefore suggested defining the scope and operating processes of the TriLab.
To achieve this ambitious project, and as suggested by the consultants during the first presentation, space has been dedicated within Trialog for the activities of the TriLab. This space provides the consultants a comfortable setting with the necessary equipment to work in an environment suitable for innovation.
The TriLab also offers the possibility to generate innovative ideas through brainstorming meetings.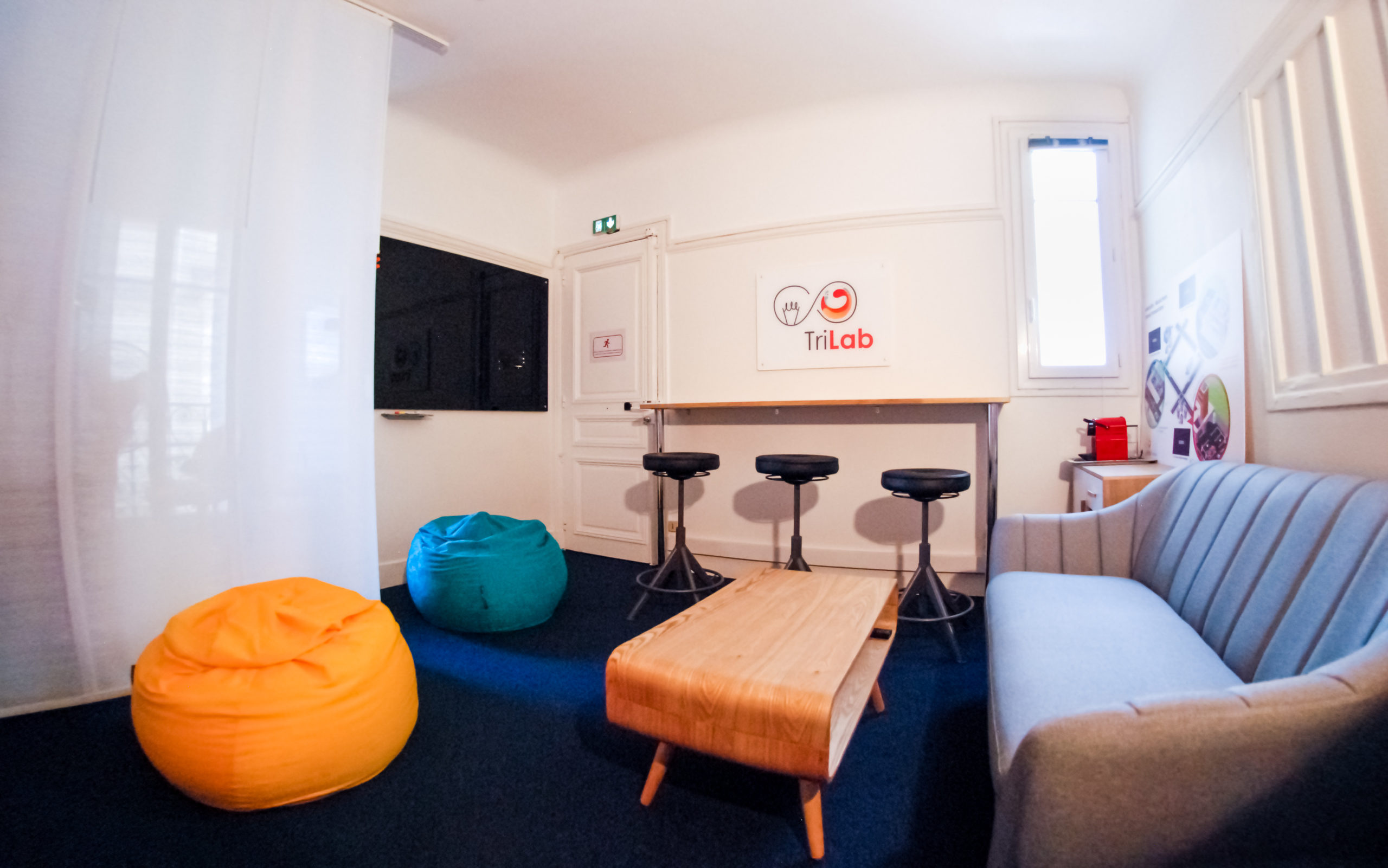 Trilab's objectives
The goal of the TriLab is twofold:
For employees:
Promote internal entrepreneurship
Allow consultants to increase their skills through experimentation
Enable consultants to go beyond the usual project framework to develop initiatives on innovative topics
For Trialog:
Carry out technological intelligence
Strengthen its expertise through the exploration of new challenges
Strengthen and expand the field of expertise through the exploration of new challenges
Prepare for the next wave of technological breakthrough
How the Trilab works
The TriLab is based on four fundamental principles:
Constant research on new technology to detect the next waves of innovation
In-depth exploration of the selected topics, allowing us to master the challenges and find solutions
Prototyping to bring the best ideas to life with Proof of Concept
Capitalising the know-how acquired in the TriLab and transfer it to customers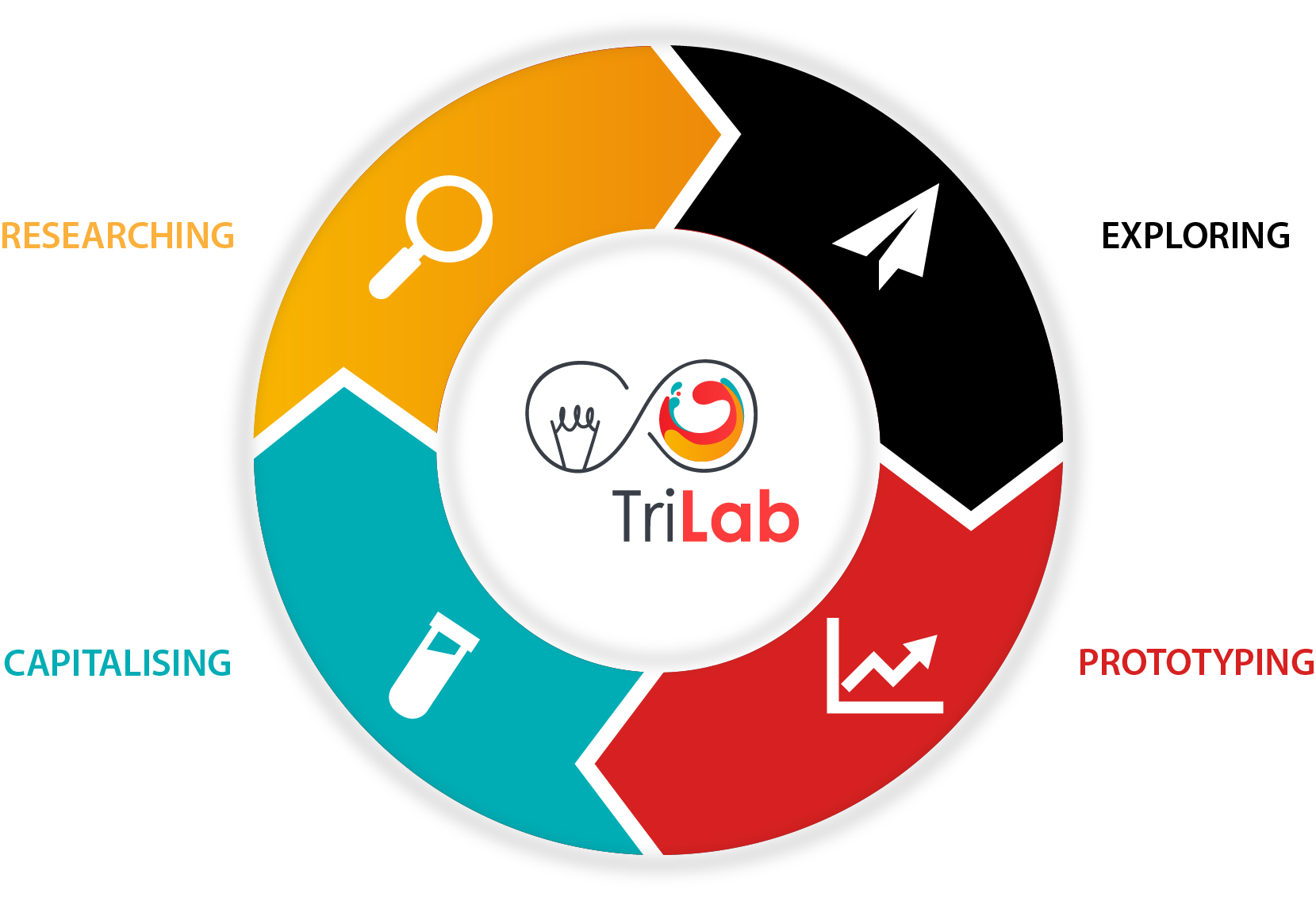 The TriLab is managed in an agile way by an animation team whose aim is to ensure its proper operation. The consultants have an essential role within the Trilab, to propose ideas and discuss them during brainstorming meetings facilitated by the animation team. At the end of these brainstorming meetings, the most promising ideas are selected and turned into projects to be carried out within the TriLab.
Besides the technical aspect, the TriLab offers the opportunity to test and validate different project management methods and processes.
A first innovation project
To kick-off TriLab's activity, we have decided to conduct our first project on the blockchain technology applied to Smart Grids, in particular to electric vehicle charging stations. In order to contribute to this project, a team of several consultants was put together to define the use cases, to explore the state of the art, to develop a prototype and to build a Proof of Concept.
Through the TriLab, Trialog's goal is to strengthen and boost research and innovation by placing its employees at the heart of its development.
For more information about the TriLab and to follow its evolution, we invite you to visit its dedicated webpage: https://www.trialog.com/en/trilab/