Semantic interoperability is the next challenge of IoT systems. We will explain this challenge in a series of blogs. This first blog provides a general introduction on IoT and interoperability. In later blogs, we will explain semantic interoperability, and how it can be engineered.
We are publishing this blog as all the domains where Trialog is involved such as energy, e-mobility, transport or health and care, require interoperability. Semantic interoperability will be an enabler which Trialog is working on, for instance within the Interconnect project on smart grid, smart buildings and smart homes.
Internet of things systems
The internet of things (IoT) is everywhere… What do we mean by this?
First, there are smart devices everywhere: smartphones, smartwatches, smart sensors. We call them IoT devices.
Secondly, these devices are connected: vehicles, home devices or drones can communicate. Connectivity to vehicles will enable navigation or traffic management services. Likewise, connectivity to home devices will enable remote management of heating applications. We call them IoT applications.
Third these applications are integrated into more global infrastructures, such as smart cities, smart grids, smart mobility. We call them IoT ecosystems.
This hierarchy between ecosystems, systems and devices can be found in more technical definitions of Io-Ts.
The International Telecommunication Union defines IoT as follows: IoT is a global infrastructure for the information society, enabling advanced services by interconnecting (physical and virtual) things based on existing and evolving interoperable information and communication technologies.
The IoT Market
According to global data, the global market for IoT technology reached 130 billion dollars in 2018. It is estimated to reach 318 billion dollars in 2023, at a 20% compound annual growth rate.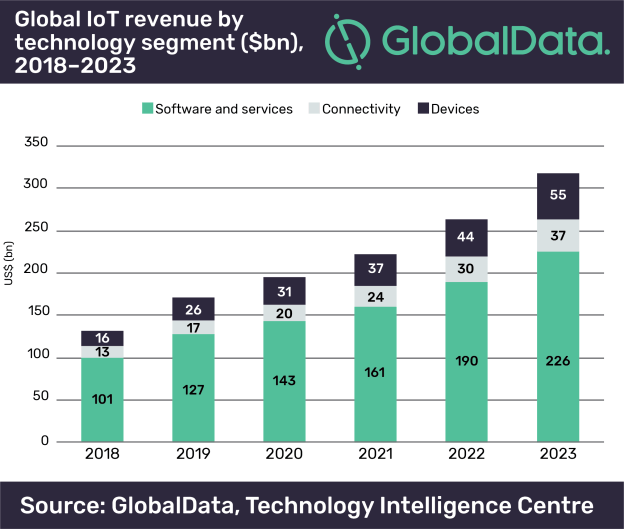 Components of an IoT system
Let us first explain the components of an IoT system as depicted in Figure 1.
They include from the top to the bottom:
user domain entities (people or interface devices such as smartphones);
operation and management (for example management of subscribers to a service);
application and service (for example a taxi reservation service);
access and communication (for example a wifi connection to a service);
IoT devices (for example a temperature sensor);
IoT gateways (for example an intermediate device in a home allowing remote access to another device)
physical domain entities, such as homes, roads, humans, animals, forests.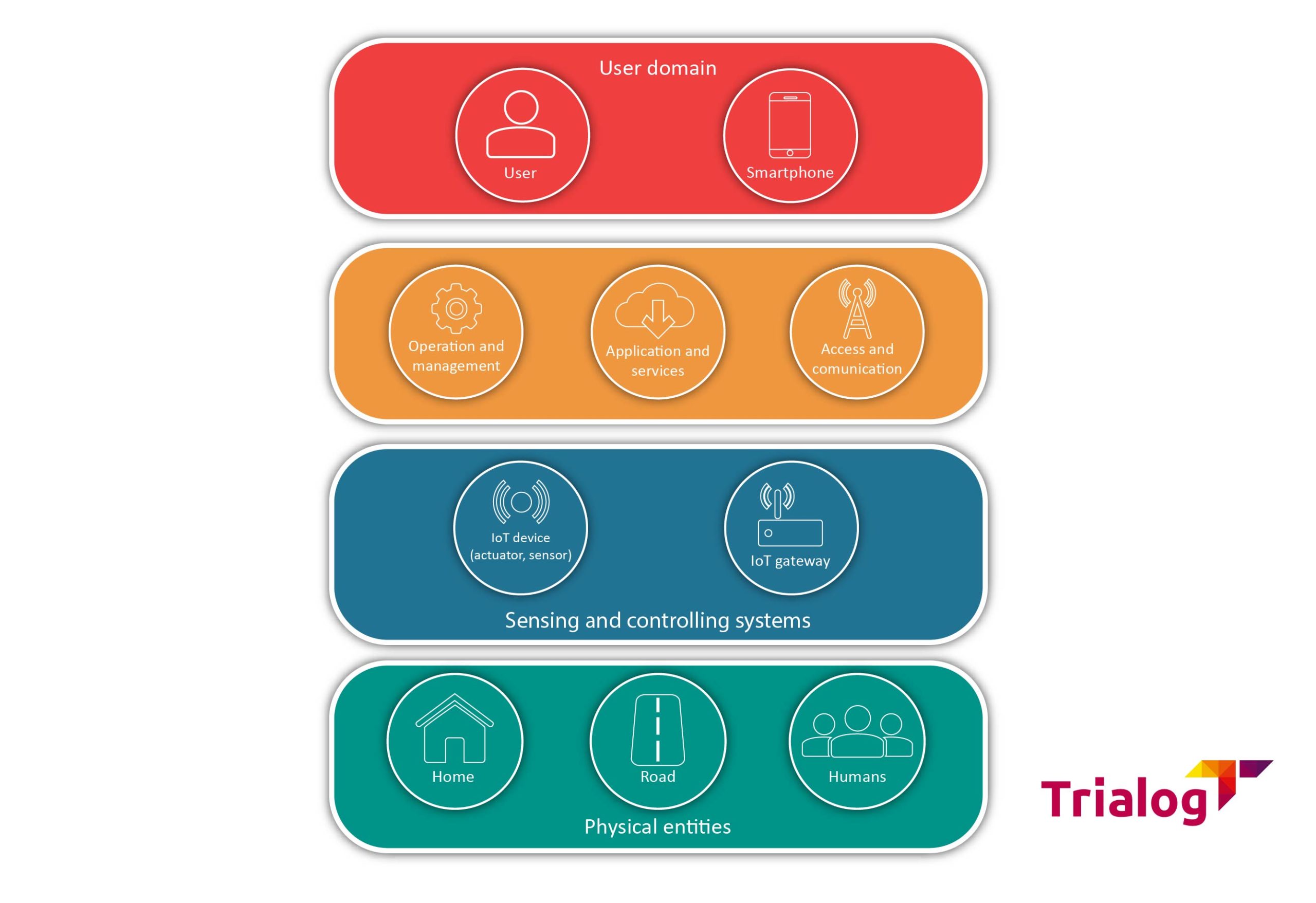 Figure 1: Components in an IoT system
The figure is consistent with ISO/IEC 30141 IoT reference architecture
IoT Interoperability
Interoperability focuses on ensuring that two IoT systems or their components can engage in a working interaction.
Figure 2 shows the interaction of several IoT systems or peer IoT systems. For instance, a taxi reservation service can interact with a traffic management system.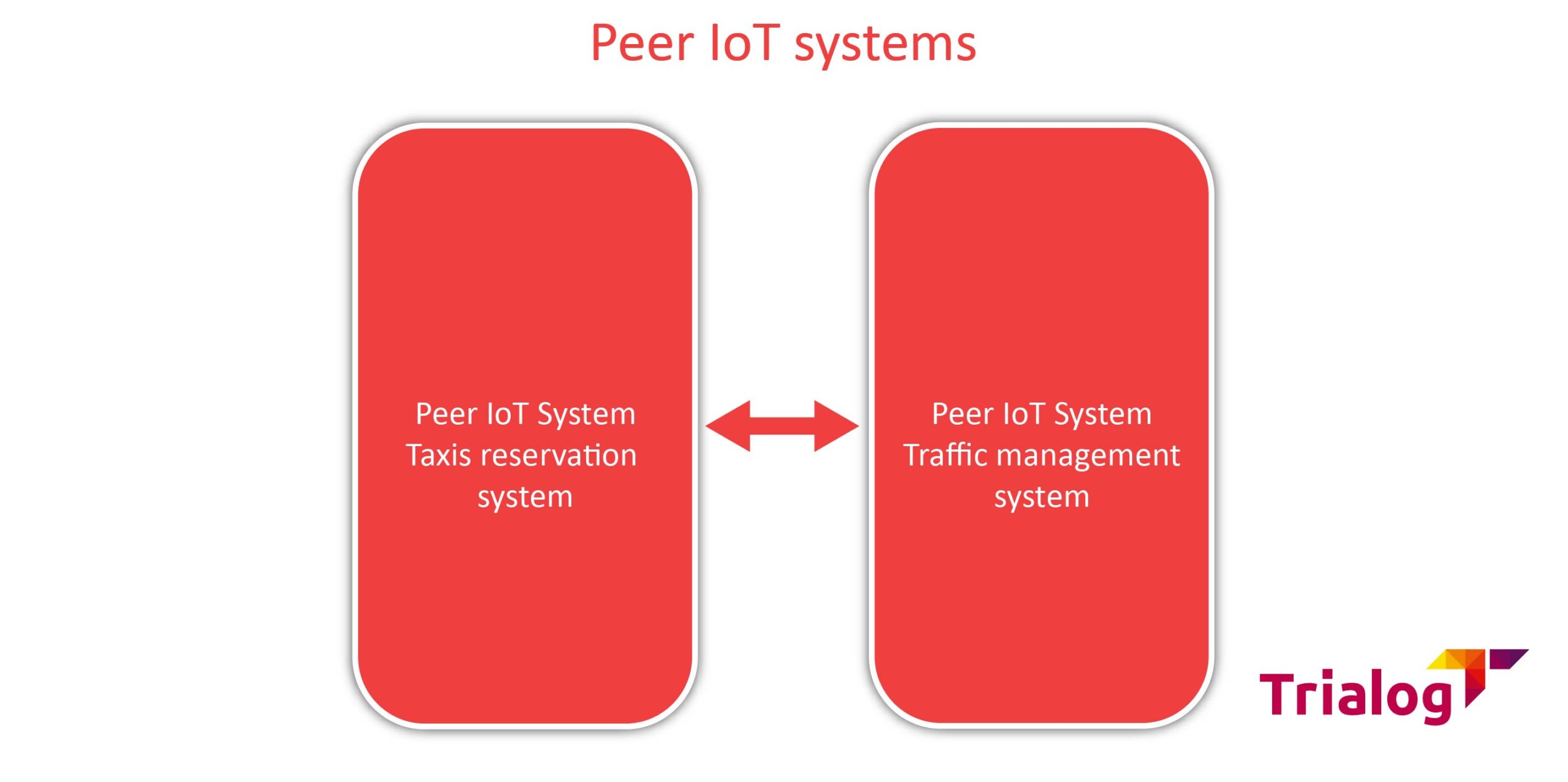 Figure 2: Peer IoT systems
Interoperability points
Figure 3 shows the various interactions between components of an IoT system, each arrow being an interaction capability or an interoperability point. Some interactions can be visible by users, for instance, a smartphone can interact with a smartwatch. Others are internal, for instance, an interaction between a security surveillance application and an IoT home gateway, or an interaction between the home gateway and an intrusion detector.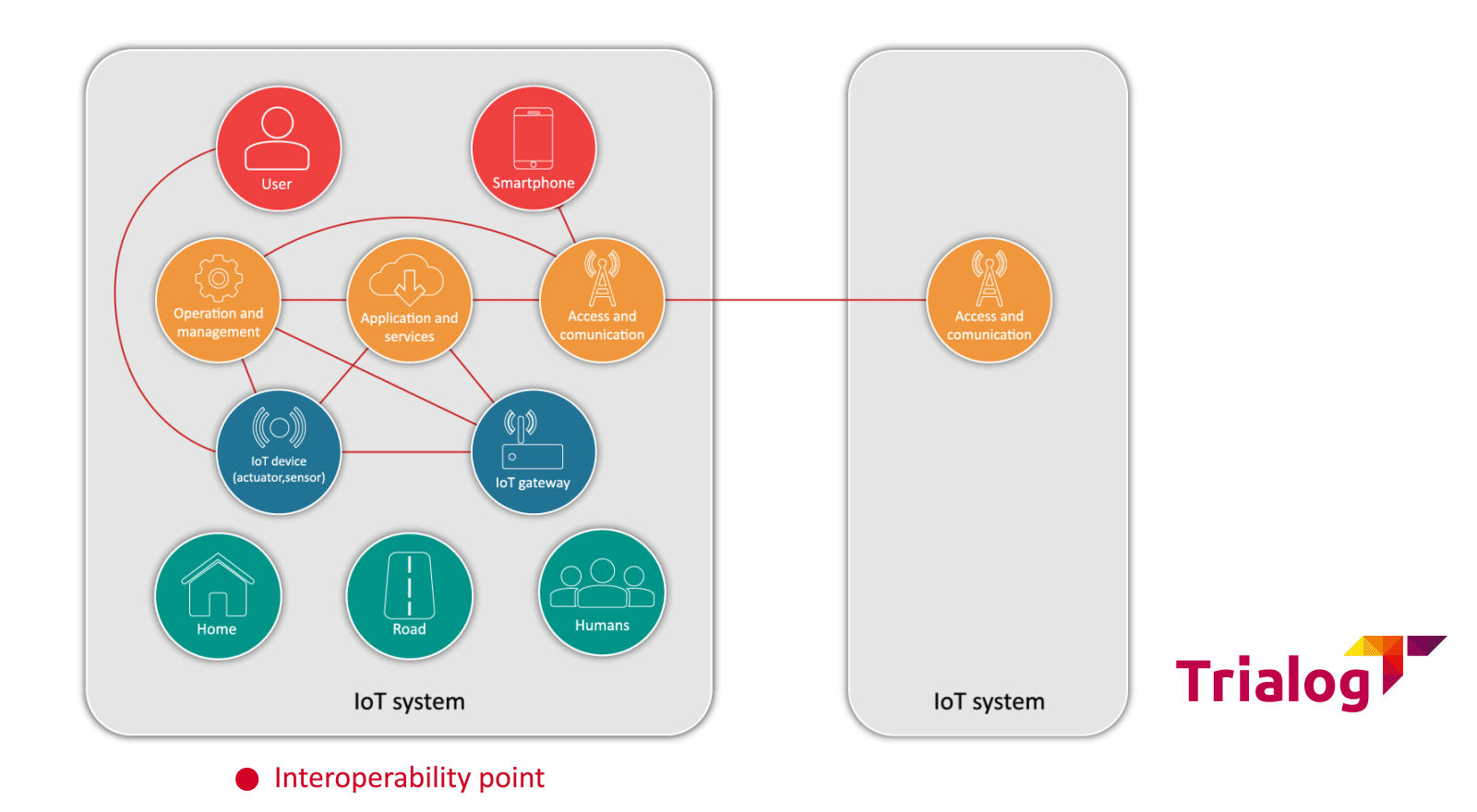 Figure 3: Interoperability points in IoT systems
Figure 4 shows an example of an IoT system: a remote heating control. The user can use the smartphone to control externally a heating device at home.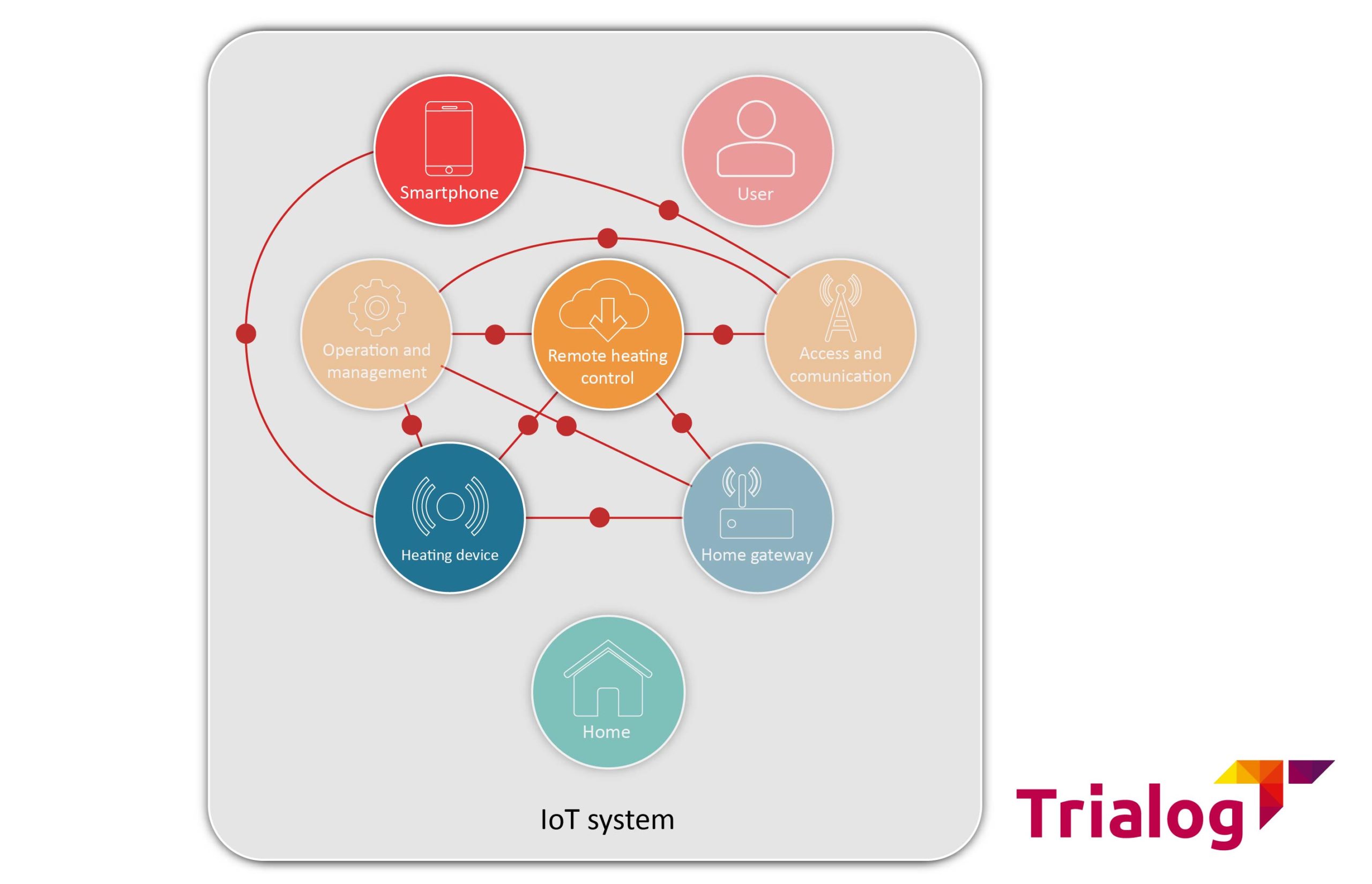 Figure 4: Remote heating control example
In the next article of this blog series, we will explain what semantic Interoperability is and how it provides more flexibility and more powerful capabilities to IoT systems.