Choose innovation ! Join us !
Join our team and take part in the construction of tomorrow's world by enabling the transfer of innovation into industry. Thanks to the expertise of our teams, we have been able to develop a recognition of the future markets in which we operate.
An experience inside innovation …
As a company specialising in cutting-edge technology, we aim to keep growing our expertise by developing a constant forward momentum in technology and innovative tools. We carry out many research and innovation projects in collaboration with the international community but also internally within our innovation laboratory, the TriLab.
…. and indutries …
Innovation is at the heart of Trialog activities since we are driven by curiosity and discovery. Our ambition is to help and support industries in the integration of breakthrough technology on which we have expertise. This allows us to be involved in the building up of our future world.
… around the world!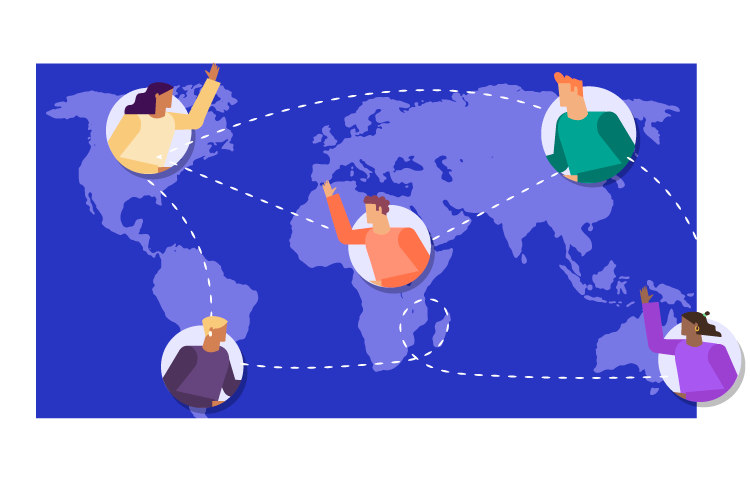 Discover new cultures and perspectives. At Trialog, our activity is international: we participate in many collaborative innovation projects and our teams travel all around the globe for our activities.
Sharing
­Sharing is one of Trialog's pillars. It is reflected in both our activities and our corporate culture. Our teams share the desire and expertise to support industrial, research and innovation stakeholders in future markets. We dedicate time to internally sharing our knowledge and skills. The topics are unrestricted and open to the discovery of team aspirations.
Attention
We pay particular attention to our teams and to the preservation of our internal harmony. This is done by taking into account everyone's aspirations, desires and limitations, from the job offer to the exercise of our activities. We want our teams to feel free to communicate and we manage the company in a collaborative manner, which is far from the traditional hierarchical approach. We are flexible, we trust and encourage initiative and we give preference to autonomy, respect and consensus in our daily activities.
Evolution
We wish for everyone to find their place and to blossom within Trialog and we work to develop the potential of all our employees, regardless of their levels of experience. We are committed to providing them a position in which they can grow and where their skills are recognised. Trialog is an opportunity to take responsibility and to get involved within the company and its development. For each new project, a devoted team is tailored and we allow our employees to participate in the whole life cycle of the project.
activities discovered together
Bomberman games per month